Sporting Goods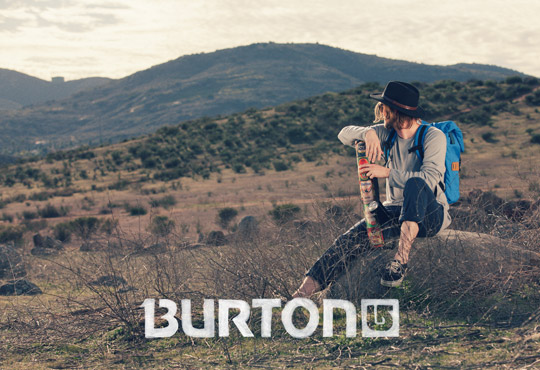 Latest Sporting Goods Reviews
Posted: May 20, 2013 Reviewer:

Phil

from

San Jose

I've been using this water bottle regularly for about a year now and can honestly say this is easily the best water bottle I've ever used and is worth the money. I originally was using the .75 ml plastic Eddy bottle which was great but I was looking for a replacement that was a tad more narrow so I could actually place it in standard cup holders and something that could resist impacts better. This stainless steel version perfectly fit the bill. Camelbak will forever be my go-to for hydration products. My ONLY complaint with this water bottle (along with every other camelbak bottle I've used) is that even though the the bite valve is resistant to leaking, the actual product isn't. The corkscrew tracking in which the lid twists on allows water to channel through it and if the bottle is laid horizontally, there tends to be some leaking from time to time. Again, this is the only complaint and I assume this could happen to any water bottle with a twist off opening. Other than that, perfect.

Posted: May 20, 2013 Reviewer:

Jess M

I bought this headlamp to use for an overnight running relay in California and it was perfect! It is much brighter than most headlamps and the ability to charge via USB was an incredible pro. It stayed in place while running and was not too heavy. I highly recommend this product!

Posted: May 18, 2013 Reviewer:

I do a lot of step classes, kickboxing and cross fit. I have a torn meniscus diagnosed by MRI, was even having pain when just walking at work. I bought this with no knowledge of the product, I also have 4 other knee braces that actually restrict normal movement and I hate them. After trying this on for a short 3 mile run, I didn't have any knee pain with it on. I have since taken a few step classes and some kickboxing and this brace supports the knee and allows for normal freedom of movement, I love it! I know that eventually I'll probably need to have the meniscus surgically repaired, but for right now, I can exercise comfortably again, and I'm so happy I'm buying a spare!
About Sporting Goods...
Whatever you're sporting desires, we have what you need to fulfill them at
Zappos.com. Find your favorite brands and all the sporting goods you need for your ultimate thrill ride or perfect relaxing getaway.

Find an executive golf bag from Cleveland Golf®, and complete your golf sporting goods shopping with balls and putters from Callaway®. No respectable golf fanatic would be complete without a hat from J. Lindeberg™.You'll find everything you need from sporting goods on Zappos.com. Maybe you'll leave early from work Friday and walk 18 holes of golf.

When the weather is just right, look for sporting goods and hit the slopes. You might be surprised to find snowboards from Burton™, as well as boots from thirtytwo™
and Vans™. Protect what matters most with helmets from R.E.D.™ and goggles from Smith Optics™. If surfing the streets is more your thing, find your sporting goods needs with boards from Globe™ and Santa Cruz™. We have what you're looking for to kick back and skate hard with your buddies after a long day at school.

There's always a perfect season for the kids to get out and play. Your sporting goods needs won't be complete until the little ones have balls from Wilson®, new socks from Nike®, and bags from adidas®. You can't beat crisp days sitting on a blanket while the little kiddies kick a soccer ball around the field, and occasionally make a goal.

But don't think our sporting goods stop with all the action. Sleep well during the perfect camping trip in a tent from Mountain Hardwear™, and new sleeping bags from The North Face® and Marmot®. No fireside dinner can begin without stoves from MSR® and cookware from Jetboil®. Enjoy a long hike up rough terrain, surrounded by your fully loaded friends and family.

Under sporting goods, you're sure to find everything for your trip. Whether it's in the mountains, the park, or the backyard. We'll have what you need.