Pants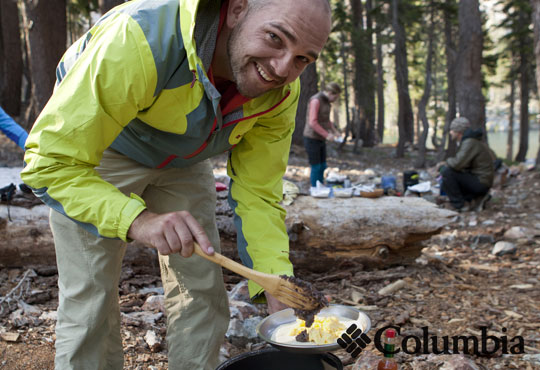 Latest Pants Reviews
Posted: Mar 30, 2015 Reviewer:

Craige

from

Alexandria, VA

As soon as I took these out of the box I put them on and didn't take them off for two days. I would have actually slept in them, but I didn't. Yes, they are that comfortable! I wouldn't say they are extremely stylish, but they are relatively good looking. The material is on the thinner side, though, so VPL could be an issue if you don't wear thongs. Be sure to order a size down. I tried on my normal size as well as a size down and was amazed to discover that the smaller size fit better. They are a tad stretchy, but a drawstring at the waist keeps them from sliding down. I have a bit of a flabby belly and so don't like to wear pants that sit too low on my waist, giving me a muffin top. These are high enough without being too high.

Posted: Mar 30, 2015 Reviewer:

Heather

from

Davenport, Iowa

I have been looking for this capri for about a year and couldn't find it. I love the fit of the Obsessed. The older style didn't have pockets (which I prefer), but they are still super cute. I go a size up in these compared to what I normally wear in Nike pant bottoms.
About Pants
Pants have evolved from the traditional men's chino to a staple in any man, woman or children's wardrobe. From dressy to athletic, you'll be able to dress for any occasion and event with a plethora of options from the pants collection. You can also adorn your kids in similar and fashionable styles!


Dockers® carries a variety of dress casual pants for men and for women. Their various colors and fits make it possible to have a variety of looks that can go from the office to a night out on the town. For a more dressed up look, you can fashion the chic style of Moschino®, J. Lindeberg, or Tommy Bahama®. Their clean cuts and streamlined designs can perfectly be paired up with any woven and blazer for an epic look. Ladies you have not been forgotten! Toss aside your dress skirts and adorn some classic designer dress pants. Juicy Couture, MICHAEL Michael Kors, XCVI, and Elie Tahari have skinny to wide leg pants that can be paired with any cute dress top. Have your little princess dress like mommy in some Juicy Couture or Roxy® pants. They'll become the envy of all their friends!


Fashion meets function with the collection of outdoor and athletic pants. The North Face® and Columbia® have many styles with multiple pockets to store all your granola bars for that long hike. Run, jog, power walk, bike or warm up comfortably. Pearl Izumi®, CW-X, Nike®, PUMA®, and adidas® have functionality to help step up your athletics in style. If snowboarding and skateboarding is more your thing, then rock some KR3W® slim pants or DC® snowboarding pants. You'll look fresh on your board when you are hitting the concrete jungle or the slopes. The little ones can experience some pants fun too. With an awesome collection of Prana, Patagonia®, Nike, adidas and PUMA kids, they can comfortably play in the great outdoors. The kids can also play in the snow with mommy and daddy and stay toasty warm in 686® and Foursquare.


You may be asking yourself with all these options, what do I wear on my days off from work and play? No worries! There are plenty of lounge pants to choose from. Don Ed Hardy® when relaxing at home or when you take a quick trip to the store. Relax in the comfort of your own home in Splendid®. You will feel like you are in heaven when you spend all day in front of the TV or good book in any lounge pant. Don't forget your kids want to kick it too! Life is good®, Ed Hardy and Diesel® have plenty of options that will make your little bugger feel like a big kid.


When all is said and done and it's time for bed throw on some warm and comfy pajama pants. Stay warm and cozy in pajama pants by P.J. Salvage®. You'll sleep better when you are covered in pure comfort. Have sweet dreams and get your eight hours, because tomorrow will be another great pants day!