Vegan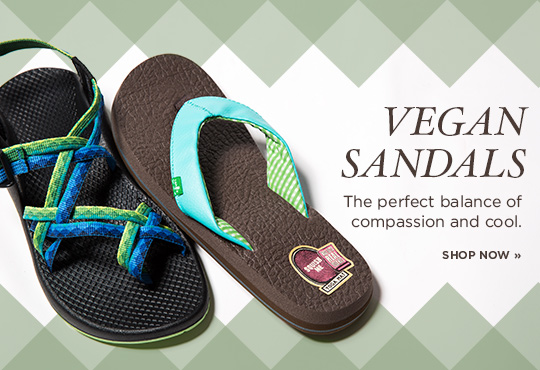 Latest Vegan Reviews
Posted: Feb 19, 2015 Reviewer:

Lindley Karstens

from

United States

Cute enough, and the arch support is a bit better than "medium." But I'm a size 9 without socks almost without exception. The size 9 is a half size too small at least. I'm going to give it another try.
About Vegan
For those who have tried, finding non-leather, vegan shoes can be a daunting, almost impossible task. For those kind individuals that endeavor to live a more compassionate lifestyle, Zappos.com offers a collection of animal-friendly shoes for ethical peace of mind.

Choosing to live a vegan lifestyle has never been easier. In recent years, vegetarian shoes and products have come a long way. With advances in synthetic manufacturing, non-leather goods and materials are now virtually identical to their genuine counterparts. Leather no longer means luxury! With a wide variety of dress, athletic, and casual styles to choose from, you're bound to find just the right pair of vegan shoes, whatever the occasion.

At Zappos.com you'll find classic designs from Saucony® for men and women. Before heading out to the yoga studio, grab a pair of Sanuk™ sandals to slip in to. Simple® offers a large number of styles for the whole family. Enjoy a nature walk in a pair of Keen® sneakers. You no longer have to feel limited when you want to stick with what's vegan.