Underwear & Intimates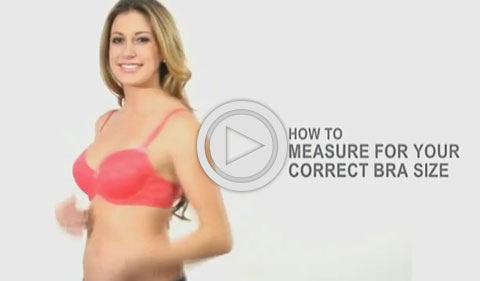 Latest Underwear and Intimates Reviews
Posted: Jan 24, 2015 Reviewer:

I expect great things from the Prana brand, and I love many of their other items. This bra is well-made and has good materials, but the overall fit and look of it was awkward on me. I like the idea of the twist-back, and in the picture it looks very elegant/unique/fun/cute, but the style didn't work for me when I tried it on. It was uncomfortable, unflattering, and weird. I really like racerbacks, but the top of this one came up too high for me and made my petite frame look too crowded. I'm sure this top would look lovely on another body type, though.

Posted: Jan 23, 2015 Reviewer:

I hated this bra, and I really wanted it to work for me. I got it in a 34B and a 34C. My breasts looked distorted, pointy and unsupported. I was so sorry because I really LOVE the wireless sports bras, and the Rosa Faia Padded Softcup bra (which was not available in my size at the time I needed a new bra). I have 9 Anita bras because they have the most support without the underwires. I was hopeful with this bra because the others come up so high in the middle, that it is difficult to wear v-necked shirts or blouses. I will say that this is a great brand, but really the wrong bra.

Posted: Jan 22, 2015 Reviewer:

Adriana Kalajian

from

Costa Mesa, CA

I absolutely love this bra. I've had them for years and I finally replaced one of mine recently after over 5 years of use! This bra keeps everything together and I never have any worries while I'm wearing it and working out regardless of my activity. Highly recommend for any ladies with a larger chest.
About Underwear & Intimates
Hey, what's that under there?
Whether or not you got the joke, you're probably on the lookout for some great new undergarments. Well, my friend, you've come to the right place. Here at Zappos, we have a stellar assortment of patterns, materials, styles, and fits for all of your unmentionables.
Browse through hundreds of men's undergarments, from tighty whiteys to jock straps and everything in between. We don't need to tell you how to shop for underwear (we hope that you've been doing this for a while), but we can tell you that we offer some of the most comfortable styles around! Hang loose with a pair of silky boxers by Patagonia or try something with a bit more support, like a pair of no-bunch boxer briefs by UnderArmour® or Original Penguin®.
Ladies, get ready to channel your sweet and sultry side! Whether you're looking to add some spice to date night or just want to lounge around in something cute and flirty, Zappos carries a wide variety of lingerie and intimates for every style and body. Panties, bras, slips, hosiery... we have it all! Slither into a feminine lace chemise, channel your romantic side in a balconette bra, or keep a slender silhouette with our vast selection of SPANX® shapewear. No matter what you're looking for, we've got you covered. Well, as covered as you want to be!
If you're looking to slip into something a little more comfortable, we have plenty of bras and panties in every size and material imaginable to keep you tucked in, pushed up, unlined, fully covered, or just plain comfy!
Shop sports bras by adidas or Lucy. Though they're big on performance, they're even bigger on style. For something you can wear all day, try out a Le Mystere sculpted memory foam bra to keep the girls in check. Choose from full coverage, demi, racerback, push-up, unlined, underwire, and more. Not sure where you fit in? Take a peek at our bra sizing guide for everything you need to know about bra fitting!
Unless you're a fan of going commando, you'll want a matching pair of panties to go with your new bra or lingerie. Try a sexy lace thong, flirty boyshorts, classic bikinis, or retro hi-cut briefs. We even have no-show options so you can live your life without the dreaded panty line cramping your style.
With a range of styles from top brands like Calvin Klein®, Betsey Johnson, and DKNY Intimates, you're bound to find the perfect fit, no matter what you're looking for!