Underwear & Intimates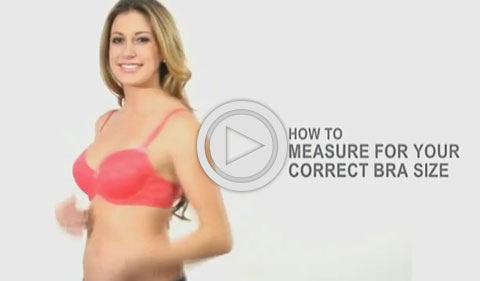 Latest Underwear and Intimates Reviews
Posted: Sep 21, 2014 Reviewer: from

Denver, CO

All the great features of Hanky Panky + organic cotton! These are perfect for the days you just really want a cotton pair of undies. The lace helps disguise the lines but you still get all the comfort of the cotton. Organic undies are pretty hard to find so I was excited to see these. I ordered my normal size (small) and I line dry them to keep them lasting longer and avoid any potential shrinkage. I think these are definitely worth the money. I have purchased so many cheaper pairs that just end up having at least one characteristic that bugs me. Not these - they are perfect.

Posted: Sep 21, 2014 Reviewer: from

United States

I'm not sure what's with this new design, but it's definitely not improved. Yesterday I wore old Spanx that had holes in both the stomach and the butt area, but I was desperate for some level of smoothing (it was minimal). Today I tried on my new pair of these, and let me tell you, the hold was just as bad if not worse! And I ordered a size down!! I still had a visible double belly, and it stuck further than my DD boobs. I put on my 3-year old stretched out miracle suit shapewear and that at least held my belly in so that my boobs were my more prominent feature. I was really disappointed with these Spanx, especially considering I wasted a Zappos store credit in purchasing them which I'll never be able to recover and I need to buy a new miraclesuit because obviously Spanx has gone downhill with their new design.

Posted: Sep 21, 2014 Reviewer: from

Indianapolis, IN

I was surprised how soft and comfortable these panties are! They air dry very quickly as well. I was hesitant to spend this much on a single pair but they are well worth the price (and there aren't many things I say that about). I will be buying several more pair of these.
About Underwear & Intimates
Hey, what's that under there?
Whether or not you got the joke, you're probably on the lookout for some great new undergarments. Well, my friend, you've come to the right place. Here at Zappos, we have a stellar assortment of patterns, materials, styles, and fits for all of your unmentionables.
Browse through hundreds of men's undergarments, from tighty whiteys to jock straps and everything in between. We don't need to tell you how to shop for underwear (we hope that you've been doing this for a while), but we can tell you that we offer some of the most comfortable styles around! Hang loose with a pair of silky boxers by Patagonia or try something with a bit more support, like a pair of no-bunch boxer briefs by UnderArmour® or Original Penguin®.
Ladies, get ready to channel your sweet and sultry side! Whether you're looking to add some spice to date night or just want to lounge around in something cute and flirty, Zappos carries a wide variety of lingerie and intimates for every style and body. Panties, bras, slips, hosiery... we have it all! Slither into a feminine lace chemise, channel your romantic side in a balconette bra, or keep a slender silhouette with our vast selection of SPANX® shapewear. No matter what you're looking for, we've got you covered. Well, as covered as you want to be!
If you're looking to slip into something a little more comfortable, we have plenty of bras and panties in every size and material imaginable to keep you tucked in, pushed up, unlined, fully covered, or just plain comfy!
Shop sports bras by adidas or Lucy. Though they're big on performance, they're even bigger on style. For something you can wear all day, try out a Le Mystere sculpted memory foam bra to keep the girls in check. Choose from full coverage, demi, racerback, push-up, unlined, underwire, and more. Not sure where you fit in? Take a peek at our bra sizing guide for everything you need to know about bra fitting!
Unless you're a fan of going commando, you'll want a matching pair of panties to go with your new bra or lingerie. Try a sexy lace thong, flirty boyshorts, classic bikinis, or retro hi-cut briefs. We even have no-show options so you can live your life without the dreaded panty line cramping your style.
With a range of styles from top brands like Calvin Klein®, Betsey Johnson, and DKNY Intimates, you're bound to find the perfect fit, no matter what you're looking for!