Rain Boots: Get free shipping on all puddle jumpers!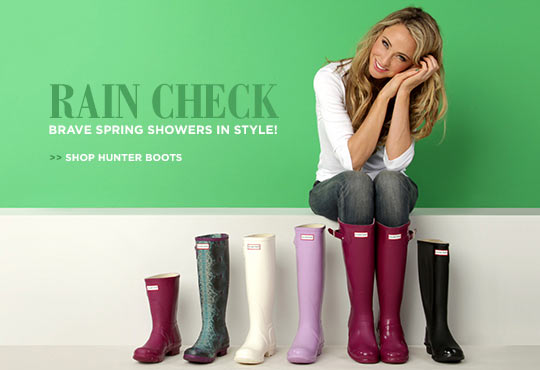 Rain Boots Reviews
Posted: May 16, 2013 Reviewer:

anonymous

from

Chicago

this is a fantastic boot. the color is lovely. not too bright but just enough pop. I am 5'2" so the shorter shaft of the huntress feels perfect for me. the boot is pricier than other options but already I feel like these are going to last a lifetime. the quality is much higher than other rain boots that I've purchased in the past and had to replace the next year. I'm really looking forward to more rainy days with these boots!

Posted: May 15, 2013 Reviewer:

Test Test

from

Minneapolis, MN

Super boot! Stylish and super comfy, this boot takes me from chasing a toddler around a muddy playground to a lunch with friends. Note that the insole is removable. Mine kind of move around a little bit and needs adjusting every time I put them on but not a big deal.

Posted: May 15, 2013 Reviewer:

Stephanie Stokes

from North Carolina

I love these boots. Except for one major disappointment. They don't stay glossy. Not sure why, but once I wore them (only twice) they lost their gloss? And it was pretty much all over the boots. Not just like a scuff mark or anything, but they almost look like they have a film over them. You probably can't tell from a distance, but I can definitely see it while wearing. They are comfortable and stylish, but the whole non-glossy thing has me bummed!