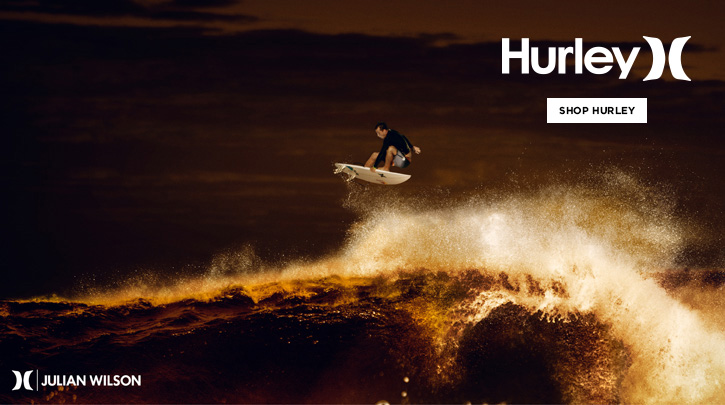 Get Notified
Sign up to receive email updates for new styles from this brand.
Latest Reviews for Hurley
Posted: Mar 9, 2014 Reviewer:

DB

I love these boardshorts! Great fit, great color, these are bright and awesome! Zappos rules!

Posted: Mar 9, 2014 Reviewer: from

Maryland

Comfy and flattering. Ive finally found a mid rise boyshort bottom since I don't find the cheeky low rise ones flattering for my fuller butt and hips. These provide just enough coverage and look cute as well. I'm 5'6", I have 40 inch hips, 30 inch waist and the large fit perfect.

Posted: Mar 9, 2014 Reviewer: from

Northern California

Two jackets in one. This jacket looks much better in person. The inside is a light grey, black and olive camo print-the colors look a bit faded on-line on my computer screen, but they are not. Also the accent stripes are a bright shade of orange. It is a very comfortable jacket and runs small. I usually wear a size small or medium, but bought the large since it fit the best and was the most comfortable size for me. It has 3 zippered pockets both on the outside and with the reverse. Quilted stitching on the black side, but it is a light to medium weight jacket with no padding on the inside.
About Hurley
Hurley is based on a love of the ocean and its constant state of change. With deep roots in beach culture, they are all about inclusion and positivity. The brand was started with the idea of facilitating the dreams of the youth. Music and art are the common threads that bring us all together.

Transferring these elements into apparel, footwear, bags, and accessories is what defines the Hurley brand. Inspiration from local artists and beach culture helps cultivate the Hurley brand as a whole. Hurley produces quality garments such as technical boardshorts, footwear, sandals, bags and accessories for all men′s, women′s, and kids′ lines. With West Coast beach culture in mind, Hurley continues to raise the bar.

Inspired by this, Hurley shoes, sandals, clothing, bags, and accessories bring a fresh interpretation to classic comfort footwear that′s both edgy and sharp. Hurley is passionate about freedom of expression and the individual voice. Hurley places a premium on smiles. Welcome to the world of Hurley — imagine the possibilities.