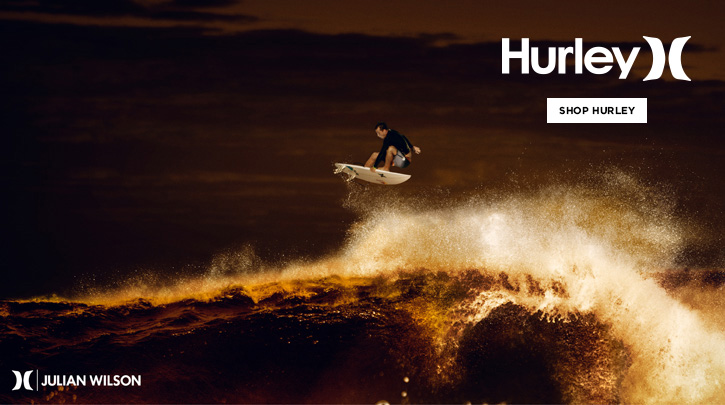 Get Notified
Sign up to receive email updates for new styles from this brand.
Latest Reviews for Hurley
Posted: Dec 14, 2013 Reviewer:

Oceanside

from

Myrtle Beach

I travel with this pack to and from Cali. It's great for 3-4 day trips. It has a rear section with an iPad pocket, a middle section for clothes etc including a small zipper pouch within that section, a front section with tons of great storage pockets, a front zipper pouch that is lined with very soft material, 2 side pockets with zippers (these are great for toiletries and sunglasses in case) also the thing I love the most is there is a huge seceret zipper pocket on the back of the bag. When I wear the bag it is covered. Good for wallet and loot! The straps are extremely strong and have a chest strap as well. Everything is clean and flush as you should expect from Hurley. Also, fully packed it fits under the seat of a plane. I highly recommend this pack!

Posted: Dec 12, 2013 Reviewer:

April Jones

from

Virginia Beach

This bathing suit is so cute! The bustier was not as sturdy as I thought it would have been. There is not much support other than the underwire and with no straps it will not work for a large busted woman with a tiny waist. Unfortunately I ordered this bathing suit and when it arrived it did not come with the straps as advertised. This was the second attempt that came incorrectly (The first one shipped had broken straps) and I go on vacation tomorrow. I am very disappointed with Zappos and the way they handled me after I complained. I will return and spend my money elsewhere this time.

Posted: Dec 10, 2013 Reviewer:

Jack Dunn

from

Chicago, IL

Needed a new black hoodie to wear at work and this is perfect! Fits great and works for daytime or night time. It's not super warm which I appreciate. Warm but not toasty. Great for layering. Fits true. A little bit long but so are most of the hoodies on the market today.
About Hurley
Hurley is based on a love of the ocean and its constant state of change. With deep roots in beach culture, they are all about inclusion and positivity. The brand was started with the idea of facilitating the dreams of the youth. Music and art are the common threads that bring us all together.

Transferring these elements into apparel, footwear, bags, and accessories is what defines the Hurley brand. Inspiration from local artists and beach culture helps cultivate the Hurley brand as a whole. Hurley produces quality garments such as technical boardshorts, footwear, sandals, bags and accessories for all men′s, women′s, and kids′ lines. With West Coast beach culture in mind, Hurley continues to raise the bar.

Inspired by this, Hurley shoes, sandals, clothing, bags, and accessories bring a fresh interpretation to classic comfort footwear that′s both edgy and sharp. Hurley is passionate about freedom of expression and the individual voice. Hurley places a premium on smiles. Welcome to the world of Hurley — imagine the possibilities.