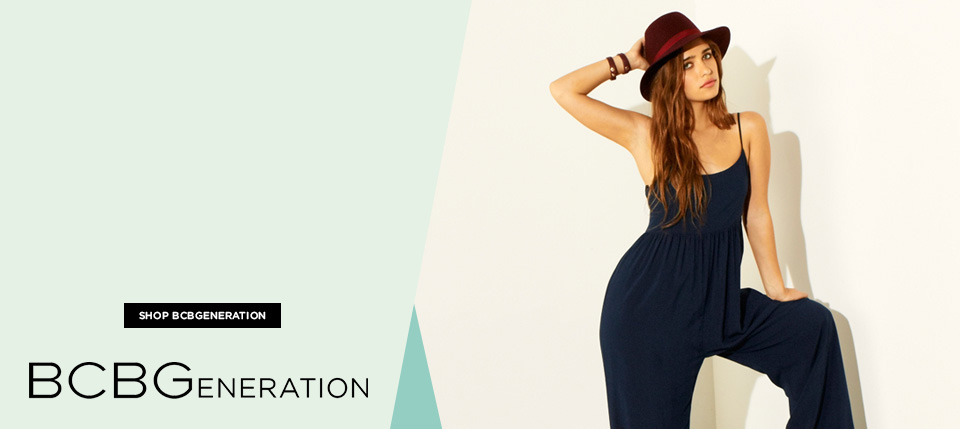 Get Notified
Sign up to receive email updates for new styles from this brand.
About BCBGENERATION
The French term bon chic, bon genre, or BCBG, was coined in the '80s and translates to "good style, good attitude." Today, the BCBGeneration™ brand is synonymous with chic, trendy, and unique fashion.

Designed to bring the sophistication of European fashion to American women, BCBGeneration clothing, jewelry, accessories, and shoes do just that. Created by Max Azria after moving to the United States from Tunisia, BCBGeneration's popularity quickly spread from the West Coast to the international fashion world.

BCBGeneration delivers unique and uncompromising fashion. The collection's shoes ensure glorious style without skimping on comfort. With a variety of different looks, the collection is bound to include jewelry and accessories to complement to any outfit. Versatile enough for casual wear or a night on the town, BCBGeneration dress, blouses, and skirts provide just the right combination of maturity and playfulness in every style.
BCBGENERATION Reviews
Posted: Apr 17, 2014 Reviewer: from

Newport Beach, c

Really liked the idea of this dress, but in reality it's shapeless and unflattering. The color is really pretty and I loved the pleats, but I don't think there's really any hope for the shape of it. Don't know what body type this would work on...will be returning.

Posted: Apr 16, 2014 Reviewer:

These shoes are garbage. It would almost be funny if I didn't have to go to UPS to return these twice. The most ILL-FITTING crap. It's a disgrace to even sell them. Thanks overseas manufacturer!