Your first step to rewards is the Zappos.com Rewards Visa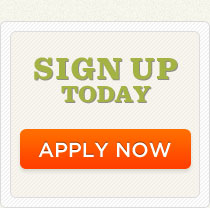 Get a $25 statement credit after your first purchase1 with the Zappos.com Rewards Visa® Card, and earn great rewards!
Earn rewards while pampering yourself with clothing, bags, accessories, and of course, shoes! Earn 3 points for every dollar spent at Zappos.com.2
Earn 1 point for every dollar spent on purchases elsewhere, including restaurants, gas stations, movie theatres, and anywhere Visa credit cards are accepted.2
Rewards are automatic. As soon as you reach 2,500 points, a $25 Zappos.com gift certificate will be emailed to you by Zappos.3
More Information...
1. You will receive a $25 statement credit with this bonus offer. You will qualify for and receive your bonus after your first purchase. First purchase does not include using your Account for balance transfers or cash advances, or using any checks that access your Account. After qualifying, please allow 6 to 8 weeks for statement credit to post to your Account. To be eligible for this bonus offer, Account must be open and not in default at the time of fulfillment. This one-time bonus offer is valid only for first-time Cardmembers with new Accounts. Previous and existing Cardmembers/Accounts are not eligible for this bonus offer.
2. You will earn 3 points for each $1 of net purchases made at Zappos.com. You will earn 1 point for each $1 of all other net purchases. You do not earn points on balance transfers, cash advances, cash-like charges such as travelers checks, foreign currency, and money orders, any checks that are used to access your Account, overdraft advances, interest, unauthorized or fraudulent charges, or fees of any kind, including fees for products that protect or insure the balances of your Account. See Rewards Program Rules and Regulations, which will be mailed after your Account is established.
3. You must maintain a current, valid e-mail account on file with Zappos in order to ensure delivery of the gift certificates. Only one Zappos Rewards Visa Account may be open for each registered Zappos account.