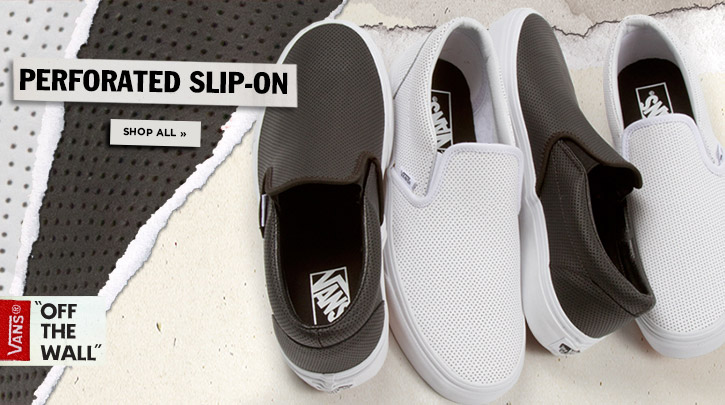 Get Notified
Sign up to receive email updates for new styles from this brand.
Vans Reviews
Sep 19, 2014

Anonymous

from

Pittsburgh

Felt a bit wide, but otherwise true to size. Very masculine style. Did not like the look at all.

Sep 19, 2014

Shannon Nicholson

from

Chicago, IL

These are pretty fresh. I get compliments every day. I'm a size 8w in women's, and the recommended size is perfectly comfy.

Sep 19, 2014

Ben Studebaker

I really like the shoes so far. I preferred them over other vans shoes because of the midsole wasn't a bright white, which I think better compliments/matches the khaki levi's 511 commuters I normally wear. I bought a 10 1/2. I normally wear a 10 or 10 1/2 wide in other shoes, so these were a bit narrow for my left foot. That said, they've broken in pretty well and are pretty comfortable. I'm not blaming the shoe on that, since it's not a wide size; just figure people with wide feat might want to know. Arch support isn't great, but I have Superfeet inserts that I use in all my shoes anyway. The orange tag is a nice little highlight and can be a nice little pop if you have any socks with a similar orange in them. All in all, they look great and I'm pretty satisfied.
About Vans
Since 1966 Vans has been at the heart of skateboarding. That tradition continues with the wide range of styles of Vans shoes available today.

Vans shoes boast the most sought after and the largest collection of classics in the industry today. From the Vans Classic Slip-On® to the Classic Authentic®, Vans has put their signature on the skateboard and fashion world for over 40 years.

With pro riders such as Geoff Rowley and Tony Trujillo, Vans has one of the most complete teams in the skate and snow industry. Vans shoes, Vans watches and Vans snowboard boots continue to evolve through style and technology that provide riders with style, comfort and performance.
At the core of Vans shoes are the athletes that help develop footwear that not only defines their individual style, but also showcases technology that pushes them to the parameters of their sport.
So if you want your Vans slip-ons or any other Vans Core Classics, check out our Vans collection. You'll surely be impressed.