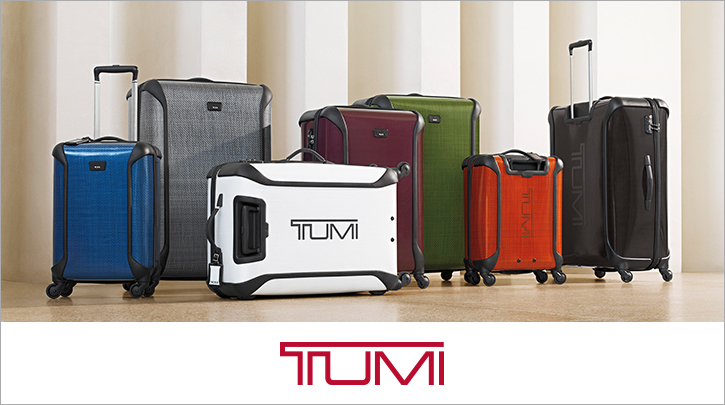 Get Notified
Sign up to receive email updates for new styles from this brand.
Tumi Reviews
Aug 30, 2014

Anonymous

Nice bag. The size is perfect. the leather is high quality. Pockets in the front ideal to store items and get to them without opening the main compartment. The main compartment is roomy. Highly recommend.

Aug 28, 2014

Ellen P.

from

San Francisco, CA

I have searched high and low for a hanging travel kit just ask VIP Zappos. Finally I found this fabulous Tumi kit. After a bit of sticker shock, I finally decided that this is the one for me. It is beautifully made, a typical Tumi product and it is makes it very easy for me to organize my make up, meds, shampoo etc...with room for other stuff too. I usually buy everything in black, thinking it will hide any dirt over the years of use. Since Zappos only had it in garnet, I figured it was time to try something different. The color is absolutely gorgeous and I love it. Thanks Zappos for putting up with me until I finally found exactly what I wanted.

Aug 26, 2014

serena satyasai

from

San Francisco, Ca

Love this tote - it's perfect for my MacBook Air. It also easily carries the power supply, a set of bulky headphones I use for VOIP, miscellaneous office supplies, glasses case, toiletries, a smartphone, a wallet and office files. One nice thing that doesn't come through in the pictures - my black bag has a beige interior so it's easier to find stuff. It is very unstructured so may not be for everyone - I'm still getting used to it - but on flip side, it's very comfortable.
About Tumi
The Tumi Story
With over 35 years of creating superior products for discerning professionals and frequent travelers, Tumi is recognized as the world's leading brand of prestige travel, business and lifestyle accessories. Tumi's success can be traced to its continual focus on its founding principles of design excellence, functional superiority, technical innovation and unparalleled quality.
Today, Tumi holds more than 125 patents for its design and engineering breakthroughs. In addition, Tumi has been consistently recognized by leading consumer publications as the "best" product in the travel and business categories. With ongoing introductions of cutting-edge collections and new technologies, Tumi's reputation as the leading innovator in the travel and accessories categories will be secure for years to come.