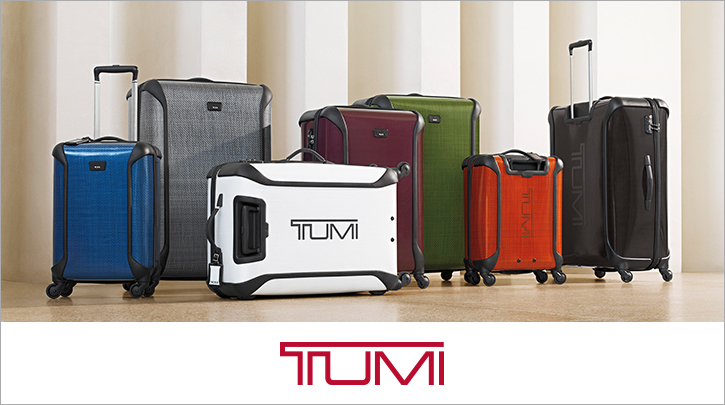 Get Notified
Sign up to receive email updates for new styles from this brand.
Tumi Reviews
Jul 17, 2014

Sandra

from

Tampa, Florida

The best purse I've ever gotten. Compartments for organizations are perfect as there are 3 outside front pockets of which only two can be seen and they are easy to locate and zip up or close. The way it goes across the shoulder and back is least imposing so the bag feels as part of the body. Smooth looking without too much flashy curves, just perfect for a tone down personality. Love this bag!

Jul 14, 2014

Anonymous

from

San Francisco

Love this bag! I was tired of all the start-up tech company bags I kept receiving. But this one is great for everything and it looks good too.

Jul 12, 2014

Leah Houseman

from

Israel

I am very happy with this bag. It's just the right size, not too big and not too small. Tumi's quality can't be beat and the color is vibrant and appealing. Used it on a trip to France and it was great. Held everything I needed for day touring and wasn't heavy. Highly recommend it.
About Tumi
The Tumi Story
With over 35 years of creating superior products for discerning professionals and frequent travelers, Tumi is recognized as the world's leading brand of prestige travel, business and lifestyle accessories. Tumi's success can be traced to its continual focus on its founding principles of design excellence, functional superiority, technical innovation and unparalleled quality.
Today, Tumi holds more than 125 patents for its design and engineering breakthroughs. In addition, Tumi has been consistently recognized by leading consumer publications as the "best" product in the travel and business categories. With ongoing introductions of cutting-edge collections and new technologies, Tumi's reputation as the leading innovator in the travel and accessories categories will be secure for years to come.