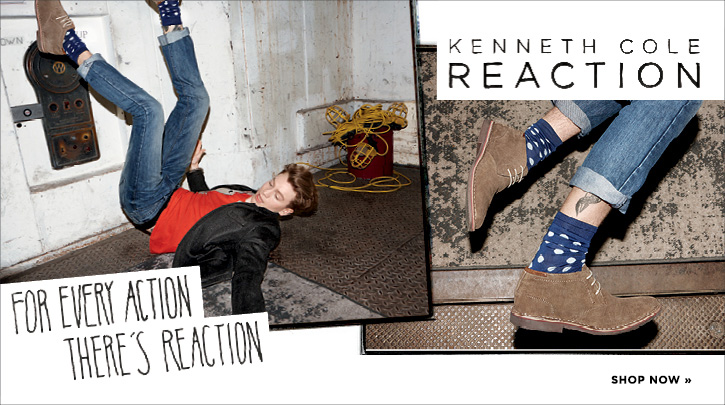 Get Notified
Sign up to receive email updates for new styles from this brand.
Kenneth Cole Reaction Reviews
Posted: Sep 3, 2015 Reviewer:

Terrific messenger bag. It balances *beautifully* on your shoulder, making the contents feel lighter. I love carrying it. One of the best straps I've seen. The leather is of very good quality and good space inside the bag. This will definitely be a favorite for a long time.

Posted: Sep 2, 2015 Reviewer:

Blister City. I wore these for the first time on a 1 day trip in and out of two airports. I could barely keep them on to make it back to my car that night. I'm pretty disappointed as I've purchased Kenneth Cole Reaction shoes before and they were great. This pair...maybe because of the hard patent leather - just doesn't work. So wish I could return these!
About Kenneth Cole Reaction
Kenneth Cole Reaction™ is cool, casual, and modern for fast paced men and women committed to living for the moment. It's urban style at play with a downtown New York City sensibility for the creative class who are experimental, fun, and socially connected.
The on-trend, functional pieces put the unexpected in the everyday to appeal to those who dare to express their individuality through their personal style.
Youthful in spirit, the brand attracts an energized customer who likes to inject a touch of casual into their workday, and create a bold look for their downtime.