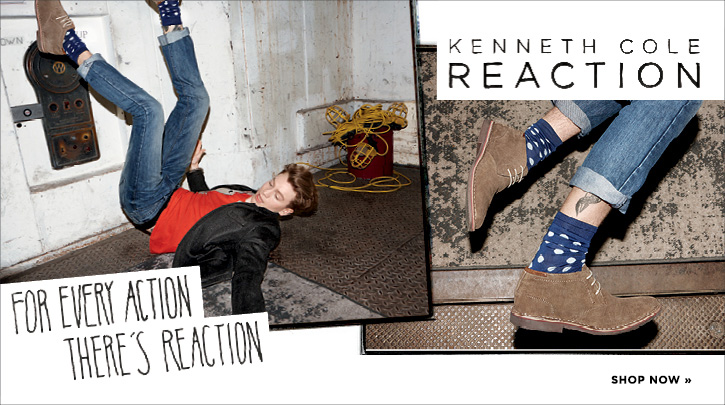 Get Notified
Sign up to receive email updates for new styles from this brand.
Kenneth Cole Reaction Reviews
Posted: May 22, 2015 Reviewer:

stephanie

from

new york city

Okay, so I had my pair of Kenneth Cole Sole Ness for about 3 weeks I have not worn them yet but I have to say they are comfortable and very cute. I love Kenneth Cole sandals.

Posted: May 22, 2015 Reviewer:

T1girl

I love Kenneth Cole shoes, the leather is like butter. It is unreal how comfortable and lightweight these are! I feel like I am wearing comfortable slippers. The shock absorption is great due to the sole. Surprisingly, I think these feel a bit roomy in length, and I have wide feet. I am debating on going half a size smaller. The footbed is a lighter suede but I hope that it does not get gross, it is nice and soft. I think if you have narrow feet the overall fit might be loose or jiggle but these are really versatile.

Posted: May 21, 2015 Reviewer:

Chelsea

Really cute sandals but I had to return them because of the strange fit. They were the right size lengthwise but gave me a little too much room under the strap and I don't have narrow feet. The biggest problem was the strange suction that the shoe formed under my arch with each step making a lot of embarrassing sounds while walking. Thanks to Zappos awesome customer service and return policy!
About Kenneth Cole Reaction
Kenneth Cole Reaction™ is cool, casual, and modern for fast paced men and women committed to living for the moment. It's urban style at play with a downtown New York City sensibility for the creative class who are experimental, fun, and socially connected.
The on-trend, functional pieces put the unexpected in the everyday to appeal to those who dare to express their individuality through their personal style.
Youthful in spirit, the brand attracts an energized customer who likes to inject a touch of casual into their workday, and create a bold look for their downtime.