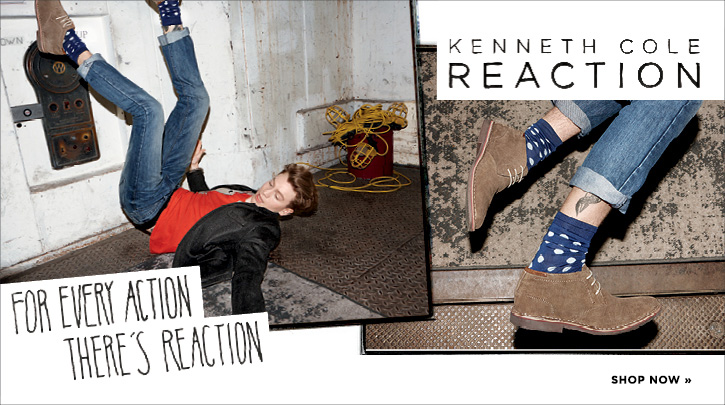 Get Notified
Sign up to receive email updates for new styles from this brand.
Kenneth Cole Reaction Reviews
Posted: Jul 30, 2015 Reviewer:

Lindley Karstens

Feels uncomfortable and rigid. There is a nice cushion at the heel and the padding is acceptable, but it's not a comfortable shoe. Cute, but not comfortable.

Posted: Jul 27, 2015 Reviewer: from Washington, DC

The shape of these shoes is basic and pretty, they look like a pair you need in your closet. However, these shoes are very "flimsy" and unsupportive. There is no support on the heel or the arches. Not sure I will keep them.

Posted: Jul 23, 2015 Reviewer: from

Montana

Shoes were comfortable, but more casual than I was looking for. I thought the length of the shoe was perfect, not small as others had suggested. However, the width could be a little wider as my foot hung over the edge just a bit. A gladiator type toe would have been more flattering than the thong.
About Kenneth Cole Reaction
Kenneth Cole Reaction™ is cool, casual, and modern for fast paced men and women committed to living for the moment. It's urban style at play with a downtown New York City sensibility for the creative class who are experimental, fun, and socially connected.
The on-trend, functional pieces put the unexpected in the everyday to appeal to those who dare to express their individuality through their personal style.
Youthful in spirit, the brand attracts an energized customer who likes to inject a touch of casual into their workday, and create a bold look for their downtime.