Workout Shoes, Shipped Free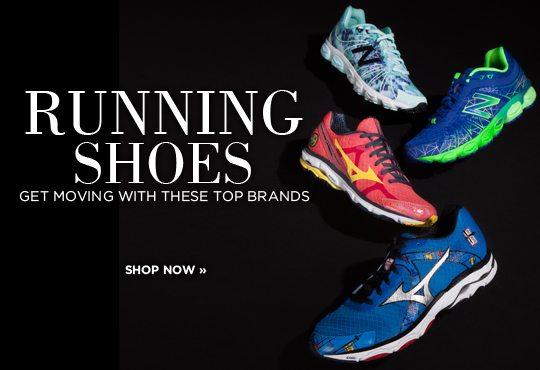 Workout Shoes
You don't have to be a first-class athlete to enjoy this selection. Everybody needs at least one great pair of athletic shoes! Whether you're into running, basketball, tennis, soccer, or just want to rock that athletic look without ever having to hit the gym (it's okay, we won't judge!), we have the perfect workout shoes for you.
Our athletic shoes come in every shape, size, and style imaginable. Need some bright and colorful new running shoes to go with your favorite workout bottoms? We've got that. Prefer the minimalist look for your workout shoes? That's fine, too! With tons of trainers from top brands like PUMA®, Converse®, and Saucony®, you're sure to find the right sneakers at Zappos.
So take a look around! Shop by activity, price, or appearance to make sure you get exactly what you need. Whether you're a long-time athlete or just beginning your fitness goals, Zappos carries the best athletic shoe styles to start you off on the right foot!
Latest Reviews for Workout Shoes
Posted: Jul 1, 2015 Reviewer:

Not much nice to say about these. Shoelaces don't even glide through to tighten easily. Particularly don't care for the way the tongue is attached on one side. With a wide foot, this makes the shoe look like a very poor fit.

Posted: Jul 1, 2015 Reviewer: from

Minnesota

I am not a sneaker guy; however, my wife bought me the first pair of these. I have reordered 2 times. These are worn every day, everywhere. They have held up very well. Sand, long walks, snow, working on the boat, etc. I cannot speak to athletic qualities, but the shoe is a quality sneaker.