Workout Shoes, Shipped Free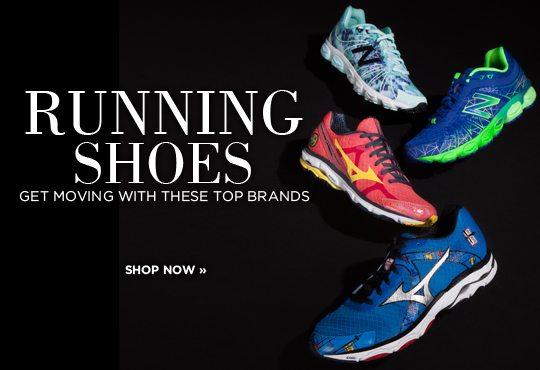 Workout Shoes
You don't have to be a first-class athlete to enjoy this selection. Everybody needs at least one great pair of athletic shoes! Whether you're into running, basketball, tennis, soccer, or just want to rock that athletic look without ever having to hit the gym (it's okay, we won't judge!), we have the perfect workout shoes for you.
Our athletic shoes come in every shape, size, and style imaginable. Need some bright and colorful new running shoes to go with your favorite workout bottoms? We've got that. Prefer the minimalist look for your workout shoes? That's fine, too! With tons of trainers from top brands like PUMA®, Converse®, and Saucony®, you're sure to find the right sneakers at Zappos.
So take a look around! Shop by activity, price, or appearance to make sure you get exactly what you need. Whether you're a long-time athlete or just beginning your fitness goals, Zappos carries the best athletic shoe styles to start you off on the right foot!
Latest Reviews for Workout Shoes
Posted: May 22, 2015 Reviewer:

Tracy

from

new york

These are nice looking shoes, however they totally did not fit. The length was fine, but there is zero arch support. Not only that, from the top of my foot by the toe area, there is a gap of over an inch to the the inside of the shoe causing the shoe to collapse in the front. I looks terrible from the outside. There is nothing you can do to fix it, the leather is already bending and cracking. I am totally disappointed. This was quite a bit of money down the drain.

Posted: May 22, 2015 Reviewer:

Steven Laird

from

Mesquite, Nv.

I really like this particular pair of Nike CP Trainer shoes. In fact; every pair of Nike shoes that I have ordered through Zappos has fit true to size and I have also received many compliments as well. Therefore, I highly recommend these to everyone that reads these reviews to go ahead and give this particular pair of shoes a try as well as other Nike brands/or styles.