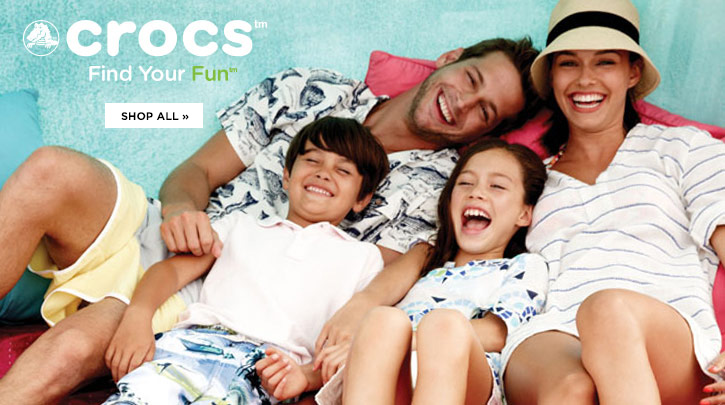 Get Notified
Sign up to receive email updates for new styles from this brand.
Crocs Reviews
Posted: Aug 20, 2014 Reviewer: from

Henderson nv

These are the best shoes if your on your feet all day. I use them for everything and take long walks to. Would recommend them to all.

Posted: Aug 20, 2014 Reviewer:

Valerie Conn

from

Illinois

As always, great service from Zappos! I first ordered the size 8 as I normally wear an 8½. The 8 was just a little too short and I felt like my heel was hanging over though it really was not. I reordered them in a 9 and they are perfect. Also got my husband a pair and he is happy! These will be great for wearing around the boat dock and the campgrounds.

Posted: Aug 20, 2014 Reviewer: from

New York City

These shoes are amazingly comfortable! I took them out the box, wore them around the house (as I always do to test them out) and didn't want to take them off. I only got one tiny little irritation on the top of my foot but it's hot in NYC and I was walking around all day in them. With a bandaid and a couple days it went away and now they are totally one of the most comfortable shoes I own. Also, they look pretty stylish. I mean not out of the town stylish but for everyday, work to after dinner drinks they are fabulous.
About Crocs
Simply put, Crocs™ shoes are a bona fide phenomenon in the world of footwear. That might have something to do with the fact that Crocs shoes are the most comfortable and versatile shoes you will ever own. Originally intended to be a boating and outdoor shoe, crocs shoes have become universally accepted as a fashionable, all-purpose shoe.

The reason Crocs shoes are so revolutionary is that they are a totally new breed of shoe that mixes the comfort of clogs with a space age material that has incredible benefits. The special Patented Closed Cell Resin called Croslite™ warms and softens with your body heat and molds to your feet. The Crocs European styling of the orthotic heel, built-in arch support, and tarsal bar position your feet for ultimate foot comfort and health. Painful shoes are a thing of the past with Crocs!

Crocs has also ventured into the realm of apparel, using the same material they use for their amazing shoes to create Crocs shirts, Crocs shorts and Crocs skirts. Now you can wear clothes that have all of the same properties that make their shoes such a hit.

With a wide array of styles, Crocs shoes and clothes are perfect for boating, water sports, beach wear, walking or just plain lounging. So what are you waiting for? Join the millions of satisfied people who are crazy for Crocs!