Cozy And Chic Vacation(4 items total)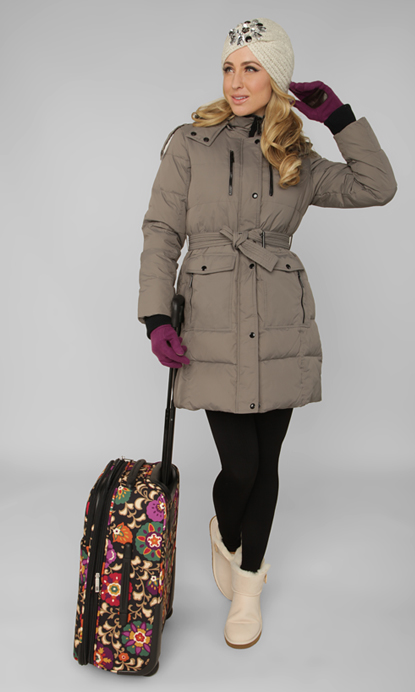 Outfit Information
Your boyfriend whisks you away for the brisk season. Show him that style has no limits regardless of what Mother Nature has in store. When he sees your vibrantly printed luggage coming down the conveyor belt, he knows you mean business. This afternoon, a casual lunch at the lodge is first on the agenda, and an outfit is perfectly planned. Thank goodness all the favorite essentials are packed?a charming knit sweater and a pair of leggings. These add flair with a sparkly turban, cute shearling booties and colored gloves. Topping off the ensemble is a down coat that is sure to keep you cozy and chic. He'll be flattered by your cuteness!
View Zappos.com Glossary of Terms
...and don't forget: Free Shipping Both Ways Plus 24/7 Customer Service
(800) 927-7671
We're sorry! This ensemble was so popular we actually sold out of EVERYTHING! Please check back with us soon to see more exciting and popular ensembles!