Quick Yoga Fix(1 items total)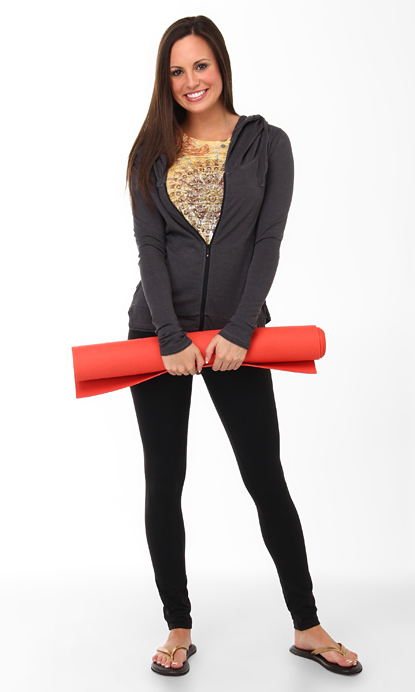 Outfit Information
No matter how hectic your day may be, you always stay in control and find time to de-stress yourself. Yoga is your sport of choice and looking great and feeling good is your forte. Your charming essentials consist of a hoodie, cozy t-shirt and stretchy leggings?all that would help make posing and holding that stretch a bit more comfortable. Whether heading to the gym or your favorite relaxation spot, don't forget to slip on your lovely sandals that offer a yoga mat footbed and your favorite yoga mat. Free your mind and exercise with confidence!
View Zappos.com Glossary of Terms
...and don't forget: Free Shipping Both Ways Plus 24/7 Customer Service
(800) 927-7671
We're sorry! This ensemble was so popular we actually sold out of EVERYTHING! Please check back with us soon to see more exciting and popular ensembles!