Bohemian Beauty(5 items total)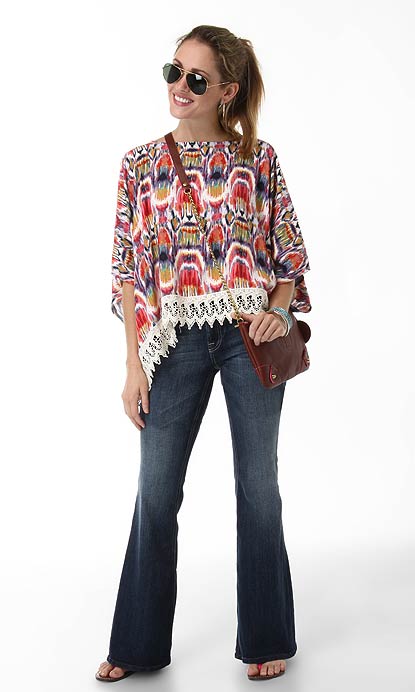 Outfit Information
Let your style do the talking every time you step out in this boho-chic ensemble! From head to toe you'll be setting the style standards, just like always. Throw on your favorite denim, a flowing and colorful top and a vibrant pair of sandals. Add in the some bangles, aviator sunnies and a stylish handbag and you're ready to go! From a day out shopping to an outdoor concert, you've got the perfect look to take you on any fashion adventure.
View Zappos.com Glossary of Terms
...and don't forget: Free Shipping Both Ways Plus 24/7 Customer Service
(800) 927-7671
We're sorry! This ensemble was so popular we actually sold out of EVERYTHING! Please check back with us soon to see more exciting and popular ensembles!