Blind Date (1 items total)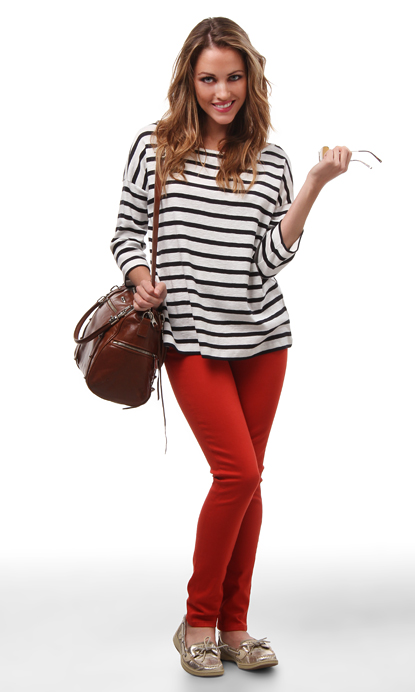 Outfit Information
Blind dates are so taxing! It's so hard to know what kind of a guy he'll be. Will he want to go to a fancy restaurant or will he be cool with karaoke and a food truck? Whatever type of guy he is, you'll be ready for anything in this sweet look. Colored denim is perfect anytime, anywhere. A striped top and boat shoes are complements to your nautical look. Make sure you have a handbag big enough to hold your cell phone, cosmetic case, and mace or a taser... You never know!
View Zappos.com Glossary of Terms
...and don't forget: Free Shipping Both Ways Plus 24/7 Customer Service
(800) 927-7671
We're sorry! This ensemble was so popular we actually sold out of EVERYTHING! Please check back with us soon to see more exciting and popular ensembles!