Sizzling Summer Fashionista(1 items total)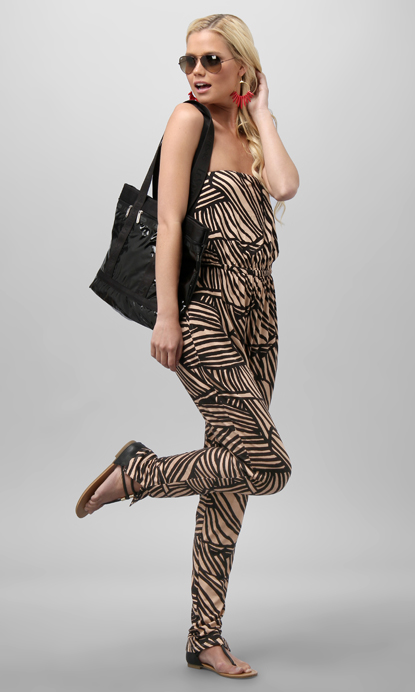 Outfit Information
You're always at the fashion forefront, and you don't plan on relinquishing your spot at the top quite yet. Throw together another look that's sure to have all eyes on you by pairing together the trendiest items. From a bold, printed jumpsuit to some chic sandals, you've got the outfit covered. Don't forget a stylish pair of sunnies, some eye-catching earrings, and that oversize handbag! Wherever summer takes you, your style surely won't be slacking with an outfit this rockin'.
View Zappos.com Glossary of Terms
...and don't forget: Free Shipping Both Ways Plus 24/7 Customer Service
(800) 927-7671
We're sorry! This ensemble was so popular we actually sold out of EVERYTHING! Please check back with us soon to see more exciting and popular ensembles!