Islands in the Sun(1 items total)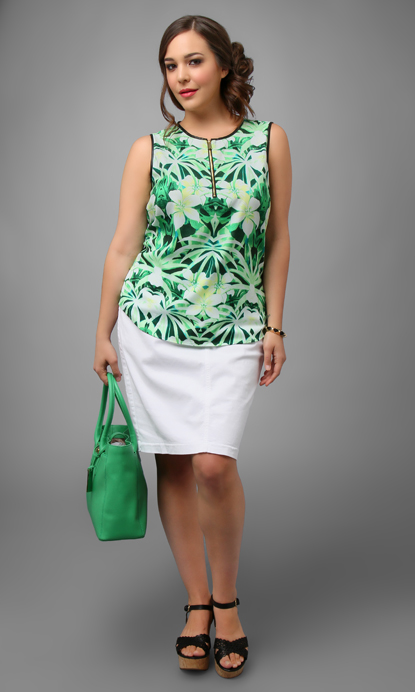 Outfit Information
You're on an island in the sun . . . Wait, no you're not; you're sitting in a cube farm daydreaming about a perfect paradise! Oh well, you can still dress like you're on vacation! A bright skirt and floral printed top are ideal for the office or for an island getaway. Cute sandals show off your pretty pedicure, and a tantalizing tote bag is good for throwing a bathing suit and a towel into. Complete your look with some aviator shades and a spiked bracelet. Island or not, you're dressed for success!
View Zappos.com Glossary of Terms
...and don't forget: Free Shipping Both Ways Plus 24/7 Customer Service
(800) 927-7671
We're sorry! This ensemble was so popular we actually sold out of EVERYTHING! Please check back with us soon to see more exciting and popular ensembles!