Sunday Farmers Market(1 items total)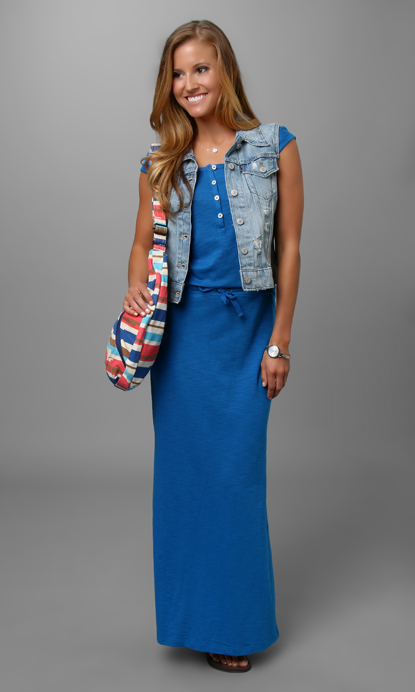 Outfit Information
Enjoy the springtime sunshine with this easy, breezy weekend outfit. Start with a breathable maxi dress in a lush shade of blue. Throw on a distressed-wash denim vest over it, and slip into a pair of super comfy flat sandals. Infuse a dose of pattern and bold color with a cute crossbody bag and you?re ready to relish the weekend in comfy style!
View Zappos.com Glossary of Terms
...and don't forget: Free Shipping Both Ways Plus 24/7 Customer Service
(800) 927-7671
We're sorry! This ensemble was so popular we actually sold out of EVERYTHING! Please check back with us soon to see more exciting and popular ensembles!