A Thing Of Beauty(1 items total)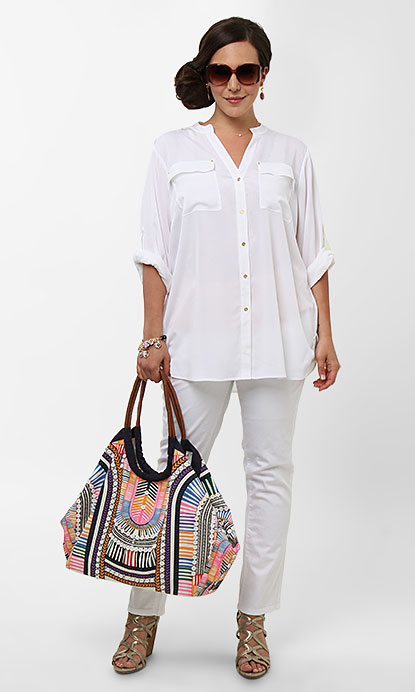 Outfit Information
Summer whites are a thing of beauty! You'll look totally gorgeous in a pair of cropped pants and a flowing blouse. Show off your pretty pedicure with a pair of metallic sandals. Add a splash of color with floral jewelry and a colorful tote bag! You'll definitely catch some glances in this stunning look!
View Zappos.com Glossary of Terms
...and don't forget: Free Shipping Both Ways Plus 24/7 Customer Service
(800) 927-7671
We're sorry! This ensemble was so popular we actually sold out of EVERYTHING! Please check back with us soon to see more exciting and popular ensembles!