Fresh Sophistication(4 items total)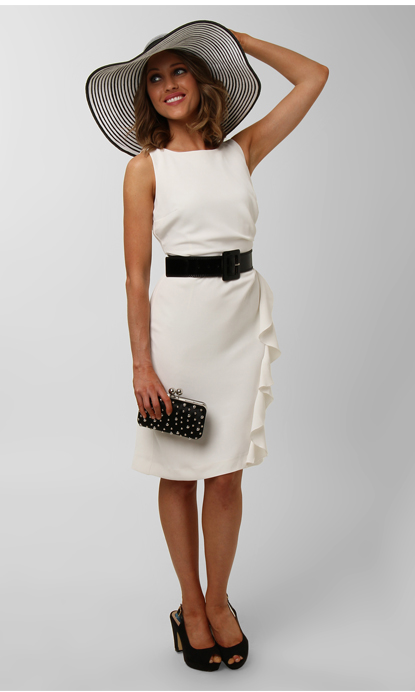 Outfit Information
Bring a fresh wave of sophistication to Sunday brunch with posh, derby-inspired style. Arrive in chic allure boasting crisp whites, offset by fabulous, contrasting accessories. Your figure-flattering sheath dress takes the cake, although it?s safe to say your luscious peep toe pumps are a close second! Play up this prim and proper charm with a striking wide brimmed hat. Your classy, spring-flirty ensemble is sure to peak an eyebrow or two!
View Zappos.com Glossary of Terms
...and don't forget: Free Shipping Both Ways Plus 24/7 Customer Service
(800) 927-7671
We're sorry! This ensemble was so popular we actually sold out of EVERYTHING! Please check back with us soon to see more exciting and popular ensembles!