Sign Up

for

New Styles!

Be "in-the-know" when we add new styles of Skullcandy to our website! Simply sign up and we'll notify you.

Zappos.com respects your privacy. We don't rent or sell your personal information to anyone.
About Skullcandy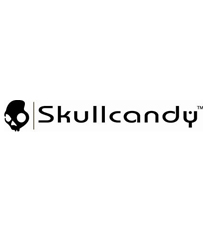 Skullcandy® is a leading audio brand that reflects the collision of the music, fashion and action sports lifestyles. Our brand and distinctive logo symbolizes youth and rebellion, and embodies our motto, "Every revolution needs a soundtrack." Founded on innovation, we fuse bold color schemes, loud patterns, unique materials and creative packaging with the latest audio technologies and innovative functionalities to create new and unique products. Our headphones feature our distinctive Skullcandy sound and leading-edge design. We offer a wide array of styles and price points and are expanding our brand into complementary audio products and accessories. If you have ears, and you listen to music, then you'll want Skullcandy. Skullcandy—Instant Gratification For Your Ears.
Shop Skullcandy by Category
Free Shipping Both Ways · 24/7 Customer Service · 365 Day Return Policy