Sign Up

for

New Styles!

Be "in-the-know" when we add new styles of BabyBjorn to our website! Simply sign up and we'll notify you.

Zappos.com respects your privacy. We don't rent or sell your personal information to anyone.
About BabyBjorn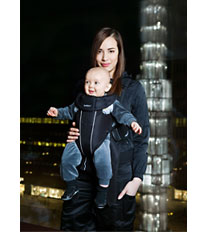 From the moment your child is born, you do everything you can to give the best for your little one. Choose a brand who strives to provide only the finest quality in every accessory your baby needs.

BabyBjörn® products are made from only the finest materials, that are tested for hazardous substances. The fabrics used are guaranteed safe for sensitive skin, and will not trigger allergic reactions. These materials are even safe when the curiosity of taste becomes new for children.

BabyBjörn products, such as the Babysitter Balance, allow children up to the age of 2 to continue developing crucial motor skills needed for the rest of their lives.

Your baby is your world. Keep your children close to your heart with all the wonderful products BabyBjörn has to offer.
Shop BabyBjorn by Category
Free Shipping Both Ways · 24/7 Customer Service · 365 Day Return Policy