Sign Up

for

New Styles!

Be "in-the-know" when we add new styles of 686 Kids to our website! Simply sign up and we'll notify you.

Zappos.com respects your privacy. We don't rent or sell your personal information to anyone.
About 686 Kids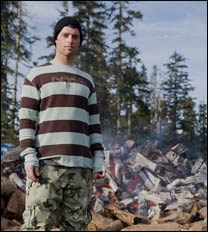 When Michael Akira West, a progressive street skateboarder, stepped onto a snowboard back in 1985, the concept of actually skating on the snow was something entirely new. Throughout the following years after that first experience, Mike worked and rode at the local mountain in Big Bear; using punk, rap and jazz music as well as his collection of sneakers and vintage clothing as forms of inspiration. After finishing business school at the University of Southern California, Mike realized that if he was going to do something on his own, it should start when he had nothing to lose. Little did he know how successful his idea would be. On November 13, 1992, the 686 adult and kids clothing company was formed. The 686 name comes from a crucial date in the life of Mike's grandmother (June 6th, 1986) and adds up to his age when he started the company. Since the beginning, 686 has been all about providing the adult and children's riding community innovative and fashionable outerwear and technical clothing inspired directly from the same Los Angeles urban and artistic principals it was founded upon. The company's "more than you expected" philosophy of providing progressive and fashion forward adult and children's designs is widely known and highly regarded. Products like the trademarked SMARTY® line of removable 3-in-1 liners, the trademarked TIMES® line of limited edition co-branded products, the trademarked ACC® line of collaborative artist projects, the trademarked PLEXUS® line of minimalist shell technology, the patented Toolbelts™ line of functional belts, and technical fabric and waterproof innovations all make up the 686 kid's name. Being independently rider-owned and operated, as well as an obsession to make products progressively unique, is what 686 is all about. 686 kid's clothing line has brought everything great about 686 to children's snowboarding apparel. The innovations of 686 adult apparel are applied to 686 youth clothing as well. Technology used in 686 youth apparel is the same technology used in 686 adult apparel. Children and teen 686 snowboarding apparel benefits from the unrivaled performance of the 686 brand.
Shop 686 Kids by Category
Free Shipping Both Ways · 24/7 Customer Service · 365 Day Return Policy