Wedding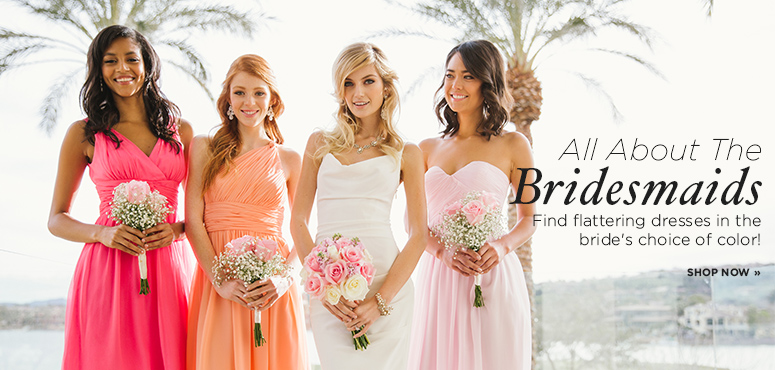 Our Latest Wedding Reviews
Posted: Feb 26, 2015 Reviewer:

This dress is pretty, but I ultimately decided it wasn't for me. The shape is form-fitted and it hugs the body without being overly tight. The design is also unique and bold, and you won't see too many others walking around in a similar outfit, which is good. The dress is long, I am 5'10 and it reached right to my ankle, and lifted slightly with a heel. A good length for tall women. The chest area is a bit "sexy" because there are only three or four buttons on the top and the rest has to stay open, so the girls can be displayed. The reason i sent it back was that - for the price - I felt the material was very cheap (cottonish) and it was unlined. You could see through it in light (a bit), enough to make me unhappy that it'd require a slip. At this price range it should be lined. I purchased a Jessica Simpson maxi that was beautiful in comparison to this one - fully lined for less and a better material (chiffon). I couldn't see the value here, it's something you could find for less.

Posted: Feb 26, 2015 Reviewer:

Laura

from

Chicago

I ordered an XS instead of a size S and am very happy I did so. I lack the necessary curves to keep up most strapless dresses, but this dress fits wonderfully! I didn't have to constantly pull it up throughout the evening. A soft material that is not see-through. The print is really lovely, a modern and sophisticated version of tie-dye.
About Wedding Shop
Make Zappos your one-stop-shop for the best wedding clothing, shoes, and gifts! Whether you're a casual onlooker or part of the wedding party, we have everything you need to look and feel your best during the year's happiest season.
Shop dresses, jewelry, accessories, and housewares for guests and newlyweds alike. With free shipping, expert customer service, and a vast selection of items, there's no reason to shop anywhere else for all your wedding needs!