Wedding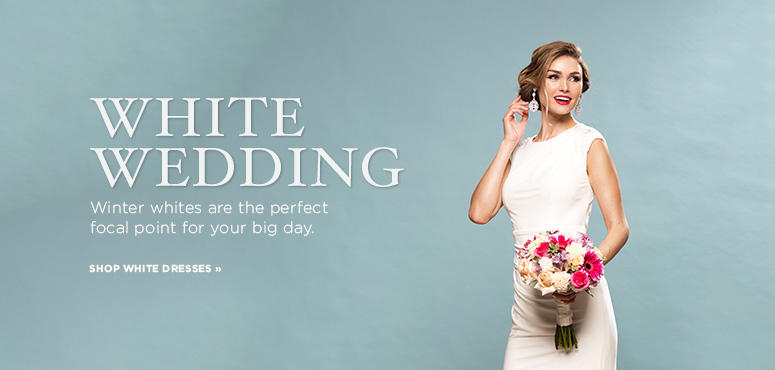 Our Latest Wedding Reviews
Posted: Jan 28, 2015 Reviewer:

I'm 5'8" and 130 lbs., 34B and 30" waist. Ordered this turtleneck dress in M along with the Kamalikulture L/S side draped dress and will be returning this one. Wanted a dress to wear to business conferences, evenings, and funerals if needed. While both dresses are by Kamalikulture this one grips the neck and squeezes the waist, hips and rear so if you have any body fat, the fabric panel across the belly will fold in layers in an unattractive way and the back panel will highlight the shape of your rear. This dress would be great for someone that prefers a skin-tight bodycon dress and is not shy about showcasing curves. Worn with a blazer, this dress still exposes the rear in a fitted way that isn't appropriate for my conservative work environment so this dress will be returned. By the way, I did order a L to see if sizing up would fit better -- it does not. While the turtleneck is more relaxed and comfortable there is too much extra fabric at the waist and gives a frumpy appearance.

Posted: Jan 28, 2015 Reviewer:

I'm 5'8" and 130 lbs., 34B and 30" waist. I also have this dress in a patterned black/tan design and since that fits perfectly, thought I'd order it in black. Ordered a M and wow! Fit is perfect and slight imperfections (i.e. a few extra lbs.) in the belly area and rear do not show as much as the tight-fitted Kamalikulture turtleneck dress I also ordered but will return. I'll be able to wear this for various functions including evening and conference wear, and funerals (sad to say). Looks great alone and with a business blazer. Love it!
About Wedding Shop
Make Zappos your one-stop-shop for the best wedding clothing, shoes, and gifts! Whether you're a casual onlooker or part of the wedding party, we have everything you need to look and feel your best during the year's happiest season.
Shop dresses, jewelry, accessories, and housewares for guests and newlyweds alike. With free shipping, expert customer service, and a vast selection of items, there's no reason to shop anywhere else for all your wedding needs!