Wedding Gifts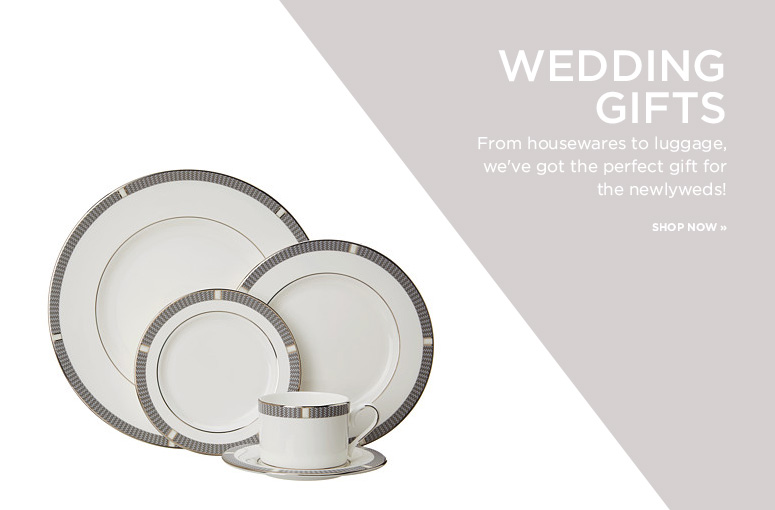 Our Wedding Gift Reviews
Posted: Nov 18, 2014 Reviewer:

Emily Sears

from

San Diego. CA

If you are deciding which blender you want to buy, and don't want to spend as much as a Vitamix costs but want a better value than your last blender that crapped out, this is your blender. It can make smoothies in the touch of a button and uses different speeds to immerse the ingredients together so you can walk away from it. No need to open the top and scrape the sides. You can grind coffee beans in it. I hear you can make almond butter with it, although I haven't tried that yet. I have made multiple smoothies in this blender - it is a great choice for that. I put in a frozen banana, apple, yogurt, almond milk and almonds, and it tastes great. If you like your smoothies very smooth and not chunky, you can always blend for more time on one of the different settings, such as puree or liquify. You won't find the red color of this blender in stores. I checked multiple websites for store availability and it seems stores only carry the silver color. Thank you Zappos for a wonderful purchase, prompt delivery and free shipping. Happy customer.

Posted: Nov 17, 2014 Reviewer: from

Chicago, IL

This machine is fantastic. The quality of the machine and product it produces is nothing short of spectacular. With a little practice, steaming milk has become so easy that I'm making cafe quality lattes at home every day.

Posted: Nov 15, 2014 Reviewer:

I actually bought this to replace one I already had. It was my mistake for putting a highly acidic drink in my first one and the metal developed a really funky taste that I couldn't get rid of. This mug really doesn't leak and I love the one hand operation. It also holds a full mug of coffee. I wouldn't complain if they made a bigger version though. As long as it is somewhat full, your drink will stay hot/warm for several hours.
About Wedding Gifts
Sometimes choosing the right wedding gift can be tough, even with a gift registry. If you're unsure what to get the nesting lovebirds, let Zappos be your guide. From unique and memorable to practical and useful, we have a plethora of presents for the prenuptial pair!
For the husband and wife who will soon be joining under the same roof, gifts for the home provide the best kind of house-warming. Get them started on the right foot with kitchen essentials like a Kate Spade New York glass set, a KitchenAid® mixer, or an All-Clad toaster. Dining sets, cooking gadgets, and small appliances are all safe bets for new home-owners!
"Wow" the newlyweds in the bedroom with a new set of sheets, a cozy quilt, or a plush pillow. Shop Echo Design® and Lacoste for great unisex looks that are perfect for stylish couples. Whether you opt for a simple look or a regal setup, everybody can appreciate a comfortable place to lay their heads.
When it's time for the honeymoon, send the couple off in style with luggage and travel accessories from Tumi and Baggallini™. From weekender bags for a quick getaway to deluxe luggage sets for a long, luxurious trip overseas, we have everything the traveling couple could ever need.
Of course, you can always shop our vast selection of shoes, clothing, accessories and more for great finds. With our fast and free shipping options and 24/7 customer service, gift-giving is a cinch with Zappos!