Welcome to the Nike shop. Free shipping both ways - just do it!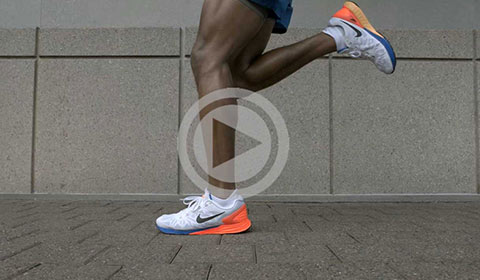 More ways to shop Nike
What our customers are saying about Nike
Posted: Aug 18, 2014 Reviewer: from

Louisville, KY

My daughter (15) loves these volleyball shoes! She wears ultra ankles and so they are a little snug, but she says it's just right. I think Nike shoes are always a little tighter fit, so if that is your concern size up a half size. Great service from Zappos! The shoes were out of stock and Zappos emailed me when they were available. Very happy!

Posted: Aug 18, 2014 Reviewer:

Curtis

I bought these cleats about six weeks ago and have played about four games in them. After game three, I noticed that one of the inside edge cleats had broken off. I am not very impressed with the narrow width of the shoe, or the build quality, but they look good! I will be donating these to a local sports program. Zappos customer service was amazing as always!
About Nike
Nike offers a vast array of products for an active sports lifestyle. Because every athlete wants to be better, Nike is able to outfit an athlete from the top down with high performance shoes, clothing, socks, bags, watches and eyewear. Since today's sports are about creating great athletes and transforming them into great players, Nike is there every step of the way to enhance each training experience, making each workout count.

Top quality and performance are key to unlocking your inner potential. With a pair of Nike shoes beneath your feet and a Nike jacket to protect you from the elements, your goals will be within reach. No matter what your goals are, Nike knows that training and running are a way of life. Keep up with your active lifestyle and prepare for the game with the NikeFit apparel system.

If swimming is more your game, Nike swimwear has got you covered. From training to team swimwear, Nike remains at the forefront of new and innovative technologies. Nike is constantly striving to develop new fabrics for more comfortable and effective swimwear. Since harsh, chlorinated water is hard on swimsuits, Nike has created an answer with Nike NX fabric. This chlorine-resistant, colorfast nylon fabric can withstand long hours of training and competition while retaining its shape throughout the life of the garment. Excellent shape retention and soft, lightweight comfort can be found with Nike swimwear that utilizes Nike EVR-X poly fabric. This unique fabric blends in the revolutionary chlorine-proof Dow XLA™ fiber with a comfortable stretch for maximum performance and comfort.

Nike continues to seek new and innovative ways to develop superior athletic products, and creative methods to communicate directly with Nike consumers. Nike Free, Nike+ and Nike Sphere are just three examples of this approach. Nike has always been at the front of technical integration, whether it is from Bill Bowerman's wife's waffle iron outsole, the revolutionary Nike Pegasus, to Nike Air technology; Nike running shoes are always pushing the envelope on creativity. When it comes to creativity and functionality, Nike's motto is "Just do it."