Sign Up

for

New Styles!

Be "in-the-know" when we add new styles of P.W. Minor to our website! Simply sign up and we'll notify you.

Zappos.com respects your privacy. We don't rent or sell your personal information to anyone.
About P.W. Minor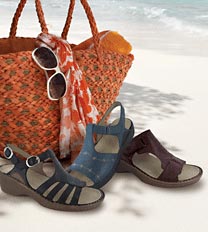 Since 1867, p.w. minor has been producing shoes for people with diabetes, arthritis and foot trauma. Today, p.w. minor offers a wide line of products for men and women with these foot aliments and those just looking for a comfortable pair of shoes.

Produced in the United States, the Xtra Depth® line is the foundation and flagship shoe of p.w. minor. It accommodates all sizes of personal orthotics and is the industry leader for those with diabetes and arthritis. p.w. minor also offers the Canfield® Casual Comfort line with the revolutionary Flexx® shoe, a shoe that has three-way stretch uppers and the most stable sole available.

p.w. minor has a tradition of providing its customers with high-quality products that fit their lifestyle, while always adapting to meet their needs. p.w. minor shoes will always be there with you, no matter which lifestyle path you choose.
Shop P.W. Minor by Category
Free Shipping Both Ways · 24/7 Customer Service · 365 Day Return Policy