Sign Up

for

New Styles!

Be "in-the-know" when we add new styles of Nina Ricci to our website! Simply sign up and we'll notify you.

Zappos.com respects your privacy. We don't rent or sell your personal information to anyone.
About Nina Ricci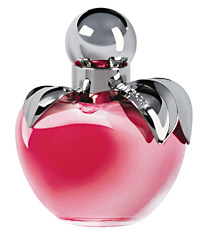 In 1932, Nina Ricci established her Parisian couture house, which would become famous for representing femininity via a sophisticated luxuriousness. Nina Ricci became synonymous with contemporary fashion. Her main goal was to channel the personality of every woman. Steeped in Parisian savoir-faire, she pursued her mission to make women look beautiful with a youthful sparkle.

In 1945, Robert Ricci, Nina's only son, created Coeur Joie, the Houses' first perfume. His second fragrance, L'Air du Temps, became the iconic classic known the world over and that has withstood the tests of time and fashion. Featuring floral-musky notes, L'Air du Temps permeates with romance.

Over the years, Robert Ricci gathered around him a team of artists who have added their passion to the House's creations. This rich heritage is still alive today and an endless source of inspiration for the brand and its perfumes.
Shop Nina Ricci by Category
Free Shipping Both Ways · 24/7 Customer Service · 365 Day Return Policy