Hoodies & Sweatshirts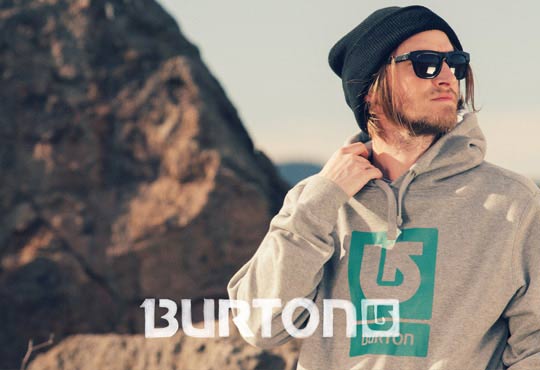 Latest Hoodies & Sweatshirt Reviews
Posted: May 13, 2013 Reviewer:

Micki McMillan

from

Fort Collins, Colorado

Warm, comfortable, and looks good. I use this for both outdoor hiking in Colorado, and when I'm home and need that extra layer for warmth. It is slightly fitted at the waist, so it has a feminine flair, but forgiving of my 50 year old body that isn't as slim as it used to be.

Posted: May 2, 2013 Reviewer: from

San Luis Obispo, CA

I love this light weight sweater. I wish it came in more colors! Fits as it should. Photo is very accurate for how it falls. Feels really nice. I will wash it with care.

Posted: May 2, 2013 Reviewer:

Love it! I have been hooked on The North Face products for the past couple years but always thought they were a little short and boxy on me. On a whim, I tried Patagonia and was pleased to find their sizing is more fitted and longer! This hoodie is exceptional. It is mid to heavy weight. It almost feels like a jacket. I am 5'8 140# and got size medium. It nips in at the waist beautifully and is the perfect length for me. I highly recommend it!
About Sweatshirts & Hoodies
Everyone thinks of
hoodies
and
sweatshirts
as warm up gear and lounge wear.
Hoodies
and
sweatshirts
have evolved into much more and still have its roots in athletics. There are a plethora of choices to choose from to fit your personal lifestyle. Whether into sports or into style you can't go wrong with the hoodie and sweatshirt collection. There are zip ups, pullovers, sleeveless, sherpa lined, crew neck, short sleeve, padded and quilted galore. For the great outdoors, there are great styles with functionality that will keep you nice and warm. Northface® and Oakley® have a great selection of
hoodies
and
sweatshirts
for men, women and kids to choose from. For the more athletic crowd, Nike®, adidas® and PUMA® mix style and function so you look great when you sweat! They also carry kids'
hoodies
and
sweatshirts
to keep them warm when they hit the playground.
Keep true to your action sports lifestyle! Whether you live and die by your board or you live as a beach bum, you can add fresh steez to your look with some action sports
hoodies
. O'Neill®, Hurley®, Roxy®, Quiksilver® offer some great
hoodies
perfect for a day at the beach or straight outta the water. If you have kids, you can fit them up in these
brands
so they can match mommy and daddy too! We don't hate the
skate
style… there are loads of hoodie styles and fits perfect for the
skate
heads. DC®, Emerica®, Etnies® are perfect
brands
for those hardcore skaters old and young. If you want more puff than unwanted fluff, go with a Matix® Asher. They are madd comfy and warm. Moto heads you have not been forgotten. Fox® and Metal Mulisha™ have an epic selection to pick from. Fox's Sasquatch
hoodies
are clean, mean and everything else in between.
Metal Mulisha
keeps it hard core with their fresh designs and dark colors. If you are more into
streetwear
, then L-R-G® is for you. Their Grass Roots hoodie and sweatshirt collection gives you heavy and layering
hoodies
perfect for any occasion and their designs and styles help you stay true to the game.
Hoodies
and
sweatshirts
are no longer for the active crowd. All the stylish fashionistas can still have chic with the comfort of a hoodie and sweatshirt. Juicy Couture® has great color combos with supreme details to make any woman or little girl feel like a true princess. Lucky Brand™, FCUK™, 55DSL®, and
Marc Ecko
Cut & Sewâ"¢ have a great selection of zip up
hoodies
and pullovers perfect for those seeking a casually chic look. Be true to tattoo style with Ed Hardy®. Your kids may be too young to get a fresh tat, but they will surely look adorable in an
Ed Hardy
hoodie and sweatshirt.
If that's not your bread and butter, then there are still more fashion
hoodies
and
sweatshirts
to choose from. John Varvatos® and Converse® by John Varvatos® have clean style
hoodies
that look casual and chic at the same time. Diesel® offers
hoodies
and
sweatshirts
with clean logo hits and silhouettes. J. Lindeberg has hoodie and sweatshirt styles that are clean, crisp and very fashion forward.
It doesn't matter what kind of style you have. You can have a lounge look in the morning, athletic look for your workout, action sports look for your board time, casual look for the pre-party and a chic look for the party. So remember, nothing beats the style and comfort of a hoodie and sweatshirt. Stay HOOD!