Earrings, Shipped Free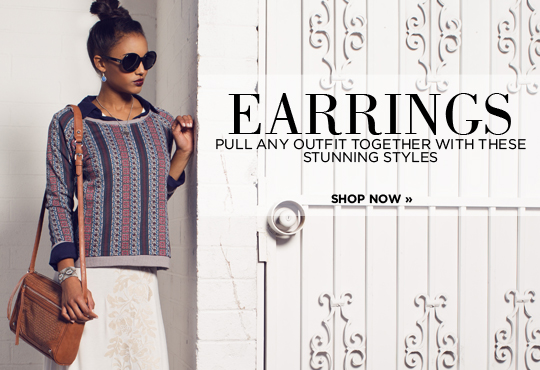 Latest Reviews for Earrings
Posted: Aug 19, 2014 Reviewer:

The earring is a nice weight and the stone size is nice. But the gold is tacky on earring. I sent them back. Worth more like $10...too bad...I love Edelman shoes. I expected a better quality appearance.

Posted: Aug 17, 2014 Reviewer: from

Southern California

These are just the right size - not too big and not too small - with a classic, understated look. I'm not a fan of dark turquoise so these were just the right pale shade I like. Very nicely made. They did pinch a little, but I solved that with pads.