Earrings, Shipped Free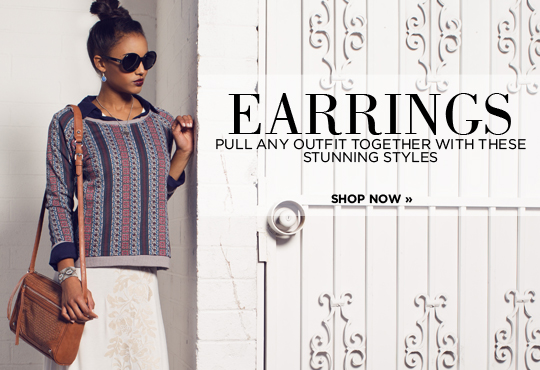 Latest Reviews for Earrings
Posted: Dec 13, 2014 Reviewer:

Nice earring, but could only wear for 1/2 hour. Immediately ears become numb. They are not cushion or comfortable.

Posted: Dec 12, 2014 Reviewer:

Knable Dorothy

from

Sacramento,CA

This is weighty and pretty but the wires that go through ears appear tarnished or of non-silver, cheap metal. It is kind of embarrassing to give as a gift but the earrings themselves will be beautiful on my blue-eyed daughter-in-law. I just hope that she does not have sensitive ears because there is no guarantee about the metal.