Cell Phone Cases, Shipped Free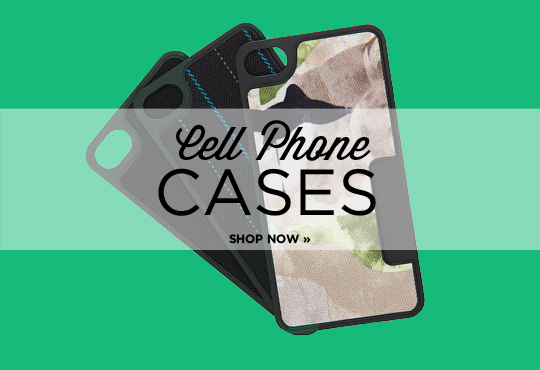 Cell Phone & Smart Phone Cases
Protect that phone! Whether you're looking for a smart phone case that's functional, stylish, or all of the above, you'll find it right here at Zappos.
Your cell phone is practically a part of you, so show off your personal style! For a cute and flirty phone case, check out our Kate Spade New York collection for a cell phone case with bows, polka dots, and tons of feminine flair. Or grab a Marc Jacobs case that's both smart and quirky.
If function is more your thing, we have some great wristlets and cell phone wallets that make it easy to grab your essentials and go. The Solo Wallet series by Hex is perfect for those nights out. Just slip your most important cards into the phone case slots and you're good to go!
iPhone and Galaxy lovers rejoice! We have stand up phone cases, carryall cases, carded phone cases, and so much more. With so many great designs to choose from, it might be tempting to get more than one... and that's totally fine with us!
Latest Reviews for Cell Phone Cases
Posted: Apr 25, 2015 Reviewer: from

Oklahoma

It is difficult to get my iPhone 6 in the sleeve without a case on the phone. No way possible for a any size case to be on the phone. I need something that I can get my phone in and out of the armband easily with the case.

Posted: Apr 20, 2015 Reviewer:

Zena

from

New Jersey

Love the design of the case in regards to the flower. As for the case I like the cutout for the side buttons and top button of the iPhone 5. The cutout on the bottom is not cutout enough, when putting in my headphone cable it does not snap in. The charger cable fits with no issues. The case also got scratches on it very quickly. For the price I feel like it should be a little more durable. The phone also slides very easily; there is no grip on the case so be careful it doesn't slip off any surface. But again the floral design is lovely.