Sign Up

for

New Styles!

Be "in-the-know" when we add new styles of Bacco Bucci to our website! Simply sign up and we'll notify you.

Zappos.com respects your privacy. We don't rent or sell your personal information to anyone.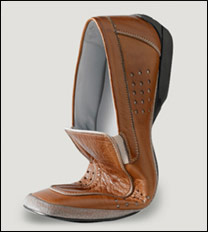 Those who want quality fit and comfort know Bacco Bucci. Their commitment is to satisfy the demand for performance footwear for the fashion inclined. With a diverse selection of shoes designed to fit every need, Bacco Bucci styles provide the ultimate comfort for casual, dress casual, contemporary, and dress shoes.

The secret underneath the comfort of Bacco Bucci shoes is an anatomically correct insole, which allows for adjustments to the sizing of the shoes for a D to an EE width. By simply removing the top insole, the width and cushion level can be changed. Choose a double layer for extra comfort, or remove one layer to accommodate thicker socks or swollen feet.

From the versatility of styles to the sizes offered, Bacco Bucci offers the best value in the marketplace today. The collection provides enticing designs that bring together fit, craftsmanship, and a broad range of technologically advanced materials into shoes of consistent superior quality. Think outside the box and expand ahead in style with Bacco Bucci shoes.


Bacco Bucci Brand FAQs
Free Shipping Both Ways · 24/7 Customer Service · 365 Day Return Policy