Sign Up

for

New Styles!

Be "in-the-know" when we add new styles of UK Gear to our website! Simply sign up and we'll notify you.

Zappos.com respects your privacy. We don't rent or sell your personal information to anyone.
About UK Gear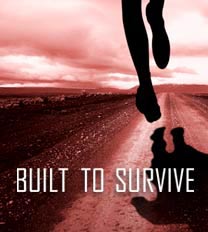 UK Gear have a unique association with the British Army to develop performance footwear and clothing that is truly 'fit for purpose'. Working with the elite Army Physical Training Corps, each product is rigorously tested, both in the design studio and in the field. After 190 laboratory tests, products are then 'real world' stress tested in some of the harshest environments on the planet by the UK Army's fittest soldiers. After that, UK Gear's products earn the right to display the British Army's famous crossed swords emblem.

Since this association started, UK Gear has developed and officially supplied performance footwear to the British Army, the Royal Air Force, the German Federal Armed Forces (Bundeswehr) and the United States Air Force Academy. The products have also become the shoe of choice for many other military personnel around the world. Well, if it's good enough for them...!
Free Shipping Both Ways · 24/7 Customer Service · 365 Day Return Policy