adidas Shoes, Clothing & Bags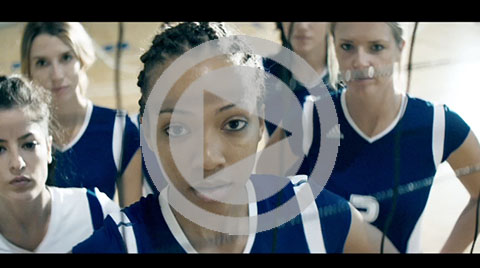 Get Notified
Sign up to receive email updates for new styles from this brand.
About adidas
So you're on the hunt for that brand that takes you from the studio to the streets. One that fits your athletic needs while keeping your swag on point. Does such a brand even exist? Well good news, it does!
Adidas® is your central hub for just about everything fitness and beyond. From watches to workout gear and everything in between, just about every sport is covered within this brand. Any soccer moms out there, have no fear! Cleats, soccer balls and even compression socks are represented by adidas. Basketball moms, you're covered as well. The same goes for tennis, outdoor and even golf that reaches across all age groups to outfit, men, women and children. There is really no need to look elsewhere when you can stuff your functional adidas gym bag with the Techfit™ Bra, Ultimate tee and Performer tights and head out the door. With only minutes to get to the gym, this effortless set up is the perfect way to go. Or, as I like to think of it, the only way! However, with all this talk about fitness and exercise, what if that isn't your MO, (mode of operation). No problem, adidas can still be the right brand for you.
Say a cool streetwear look is what you're going for. A Friday night out with friends is on the horizon and you're stumped on what to wear. Well, iconic looks from adidas® originals can easily keep your swag on point. Sweatshirts and printed tights are just the tip of the iceberg for what this brand offers. When keeping it casual yet stylish is what calls your name, respond to the call with adidas®, it's definitely a name you won't forget.